Reducing Poverty through Sentencing Reform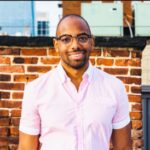 Jared Trujillo, JD
Thursday, April 27, 5 PM Pacific, 6 PM Mountain, 7 PM Central & 8 PM Eastern
To view the recorded video, click here
The relationship between incarceration and poverty is circular, cyclical, and symbiotic – poverty is a cause of incarceration, and incarceration causes poverty. Shortly after culture shifting civil rights victories in the 1960's, states began enacting draconian sentencing laws that required judges to sentence children and adults to longer periods of incarceration. This coincided with policies that divested money and public resources from the same communities that were the targets are criminalization. For the past half century, these harsh sentencing laws have been the primary driver of mass incarceration. As a result, generations of families with criminal legal system involvement have been damned to multigenerational poverty. This is most profound in low-income communities, particularly low-income Black and brown communities.
Jared will discuss how sentencing laws operate, how so-called tough on crime sentencing paradigms are counter productive to community safety, and how sentencing structures can be reformed in order to improve community safety and ensure more people can live with their families in their communities.
Jared Trujillo (he/him) serves as Senior Policy Counsel at the New York Civil Liberties Union (ACLU of NY), where he focuses on criminal and juvenile legal system issues. Jared drafts legislation, reviews and suggests amendments to administrative regulations, prepares community members to lobby, appears in media, and advocates for policy change at the state, local and federal levels. He has worked on successful campaigns, including a campaign to limit the use of long-term solitary confinement in New York, the repeal of a discriminatory statute colloquially called the "Walking While Trans Ban," parole reform, and criminal record relief for survivors of human trafficking. Jared's published work has appeared in The Advocate, the CUNY Law Review, the New York Daily News, and other outlets. His commentary is featured in the New York Times, Last Week Tonight With John Oliver, and numerous other mediate outlets. Jared is a board member of the New York State Defender Association, and a steering committee member of Decrim NY.
Additionally, Jared is an Adjunct Professor at CUNY Law School, where he teaches Constitutional Law, Critical Race Theory, and Decriminalizing Queerness. Prior to his current roles, Jared was the President of the Association of Legal Aid Attorneys (UAW Local 2325), and he served as a public defender and juvenile rights attorney at the Legal Aid Society NYC. While in college, Jared interned for the ACLU of Iowa, focusing on disparities in drug sentencing.