League of Women Voters pairs up with IUUWAN
"Bringing Economic Justice to the Justice System"
Saturday, November 11, 10 a.m. – Noon
Griffin Hall, First Unitarian Church of Des Moines
1800 Bell Avenue, Des Moines
Presented by Lettie Prell & Karen Person
LWVIA Study Committee Members
For Zoom link, email Mary Ellen Miller, memiller.lwv@gmail.com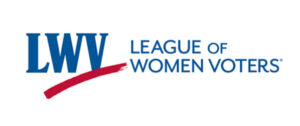 What does it cost when an indigent person is charged
with a crime? If they ask for a trial, which is their
constitutional right, people charged with crimes are
often released from jail by posting bail. But a person
who is indigent cannot afford bail, and cannot even
afford a bail bondsman's fee to have bail paid for
them. They must therefore remain in jail until their
case is heard. In Iowa, they are often charged a fee for
each day they are incarcerated – which they can't
afford, either. Even if the person is found not guilty,
and the case is dismissed, those daily charges must be
repaid.
The constitution requires that everyone charged with a
criminal offense must have access to a lawyer to
represent them, and if a person cannot afford a lawyer,
one is appointed for them. In Iowa, state law then
requires that in addition to other fines and fees that
the indigent person cannot afford, they must pay back
the charges for the lawyer they could not afford in the
first place. Iowa has some of the highest fees for
indigent defense, and the process of determining
"ability to pay" is cumbersome and intimidating.
Come join the discussion on bail, fines, and fees in
Iowa's criminal justice system.