Mission, Vision, and Covenant
Our Mission
Connect and engage Iowa Unitarian Universalists in a continuous process of learning and social action by building diverse coalitions of UUs and partnerships with other groups and organizations in advocating for policies of equity, fairness, and inclusion in Iowa.  4/18/21
Our Vision
We envision uniting all UU congregations in Iowa to advocate for policies that promote social and environmental justice and end the oppression of marginalized groups of people in Iowa.   4/18/21
Our Covenant With Each other
To deepen our connections, model compassionate relationships, send a message of hope, and commit to justice, we adopt this covenant. We make this promise to live our Unitarian Universalist Principles in our interactions with one another mindful of the larger mission and purpose of our religious community. 
A).  Engagement:  We strive to engage in our shared UU community and commit to create a sustainable future for all:
Foster and deepen connections with Unitarian Universalists and like-minded partners.

Seek individual and collective learning to increase understanding and connection.

Share power through collaboration and consensus.

Embrace change through the lens of the interconnected web of which we are a part.
B).  Accountability:  We address accountability and strive to energize one another to follow through on intentions
Pledge to contribute fairly and to carry through on commitments with enthusiasm and passion.

Merge faith and action to persist in defeating injustice and oppression.

Voice our concerns for needed change.
C).  Acceptance:  To create a beloved community built on acceptance we strive to increase interdependence:
Acknowledge pain or conflict in addressing difficult issues, speaking truth in love.

Listen and validate others with respect, affirmation, and acceptance of differences.

Build trust, accept the good intentions of others, and cherish life.
Terry Lowman, President
Unitarian Universalist Fellowship, Ames
Terry Lowman retired recently from a long career in business, justice was always a passion. Married to Mark Kassis as soon as same sex marriage was legal in Iowa, he and Mark parented four children, two from Terry's marriage to a Cuban woman and two adopted from Peru. They owned three restaurants, which were often venues for charity fund raising and liberal political events. Terry was born into UCC, lost god and found UU in 1989. Terry has volunteered in a number of UU related causes, from AMOS, the local congregationally-based community organizing, starting Iowa's UU state advocacy network (
IUUWAN
), the 
UU Funding
 Program's Social Responsibility grant panel and summer of 2014 joining UUJEC as co-chair. Terry is the UUJEC Liaison for State Legislative Networks (
CUUSAN
) and chair of the Nominating Committee. Terry is a member of 
UU Congregation
 of Miami and 
Unitarian Universalist Fellowship
of Ames, Iowa. Contact Terry at TerryLeeLowman@
gmail.com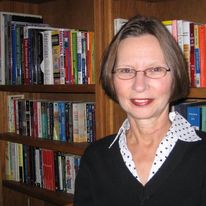 Marcia Swift, Vice President
Peoples Unitarian Universalist Church, Cedar Rapids
Marcia is Chair of the Peoples Social Justice Council.  She has been on the Board of IUUWAN for five years and is chairing its Racial Justice Action Team. Marcia helped lead the church the last four years in studying racism, white supremacy and  our own part in fostering and maintaining white privilege.
Marcia is also active in the Cedar Rapids chapter of Moms Demand Action For Gun Sense in America, Humanists of Linn County, and Circle of Support, which mentors formerly incarcerated persons.
Marcia was a social worker for 40 years prior to retirement.  She primarily worked in the fields of aging, mental health, and chronic mental and physical health disease.  At various points in her career Marcia was a director of an agency, counselor, and teacher of social work at a local college.
Marcia lives in Cedar Rapids with her husband.  She has two adult children who live in Minneapolis and New York City.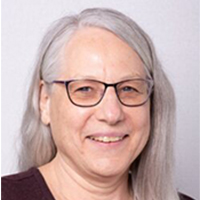 Linda Lemons, Treasurer
First Unitarian Church of Des Moines
Linda Lemons, who identifies as a UU Buddhist, has been a member of First Unitarian Church of Des Moines for over 35 years. She is a retired social worker, who values the brain science of how trauma impacts us and the importance of relationships. She is a core leadership team member of Pachamama Alliance – Iowa. She believes we are in a time of an existential crisis and a new world view is needed. Her passions include restorative justice circles, racial and environmental justice, and integrating ideas from the UUA Widening the Circle of Concern, the Institutional Report on Change.
Sally Hartman, Secretary
UU Society of Iowa City/Coralville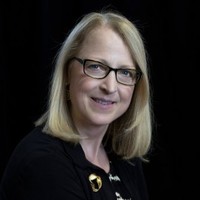 Laura Frey
UU Fellowship of North Central Iowa, Mason City

Laura has been active in UUA since 2004 when she attended the Unitarian Universalist Fellowship of Central Michigan (UUFCM, 2004-2017).  Laura has extensive experience in the field of public education (18 years in higher education and 22+ years in K-12 public schools) with roles as a classroom teacher, school administrator, professor, and education consultant.  She earned her BSE, first M.A. and her Ph.D. from the University of Kansas (Special Education) and a second M.A. from Wayne State University (Dispute Resolution). Laura returned to Iowa in 2019 and is currently employed as a special education consultant. Laura's career and personal life work is grounded in and dedicated to empowering students and educators (PK-12 and higher education) with requisite knowledge and life skills to realize their dreams, fulfill life aspirations, and live with authenticity. Laura has also been active as a union president, a volunteer community mediator, and a hospice volunteer. Laura's work and lifepath supports the UUA principles and the work of the Iowa Unitarian Universalist Advocacy Network to education and facilitate connecting Unitarian Univeralists across the state.
Allen Hays
Cedar Valley Unitarian Universalists, Cedar Falls
Tamara Prenosil
UU Fellowship of Dubuque
Kirk Witzberger, IUUWAN Social Justice Outreach Coordinator
UU Society of Iowa City/Coralville
Kirk works to connect people to co-create an environmentally sustainable, socially just world that works for everyone. He has an academic background in physics, counseling psychology, and organizational behavior. His professional experience includes higher ed student services, higher ed consulting, instructional design, organizational process improvement and change leadership.